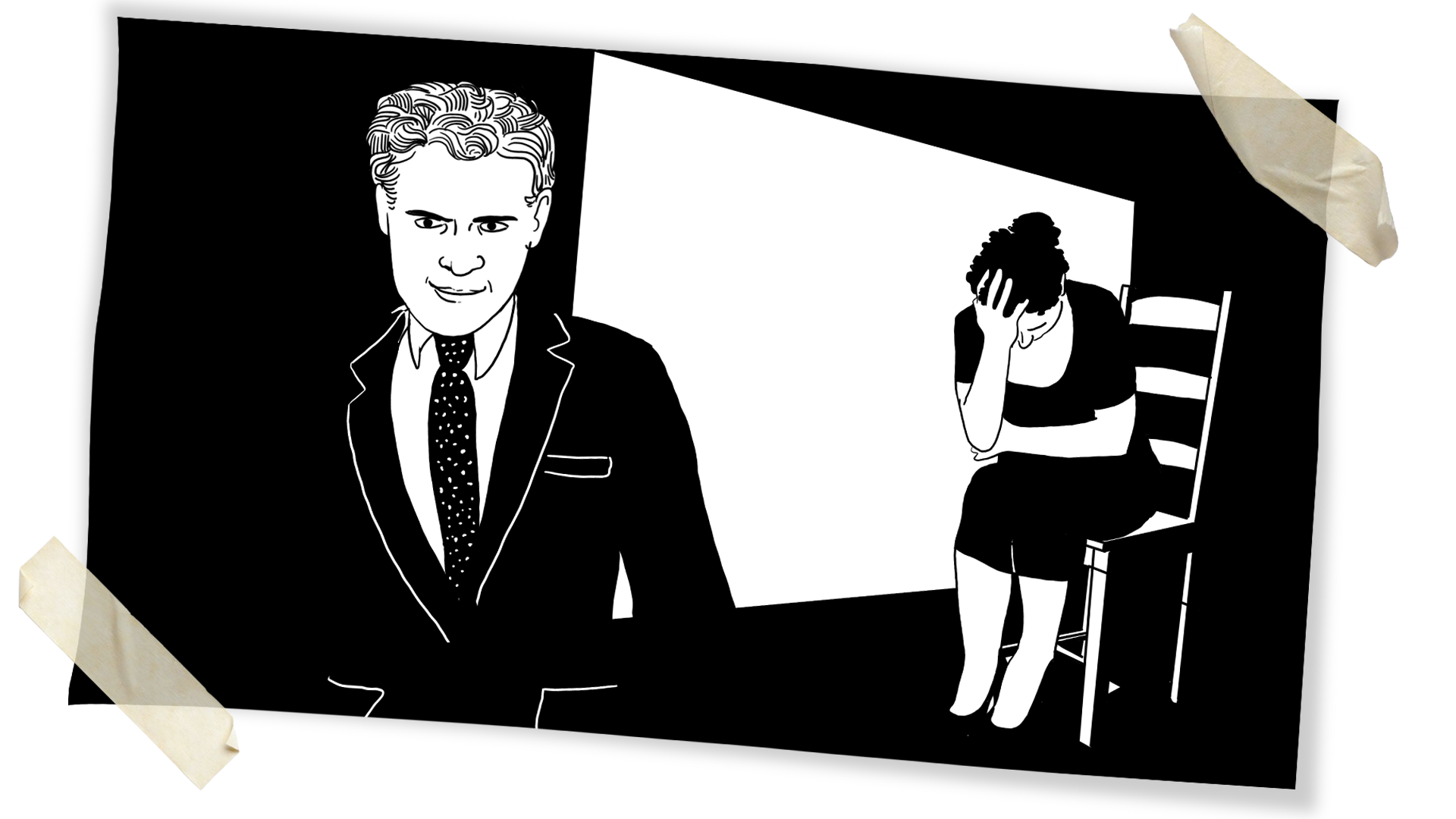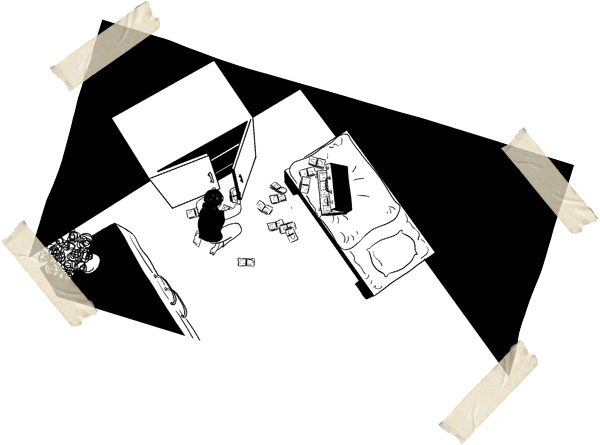 About the film
Haunted is a documentary produced by Box Productions and dedicated to an embezzlement of money. The main protagonist is at the same time the accused and main witness of her own story. The illustrations I made were used for the TV version of the film and shows reenactments of the facts mentioned in the narrative.

Different styles
First of all, I had proposed an animation that translated in a semi-abstract way the story of the film. Animation was much simpler but more fluid. Finally, the project has become much more illustrative as the drawings on this page. There is no animation in itself but a drawing that is built under the eyes of the spectator.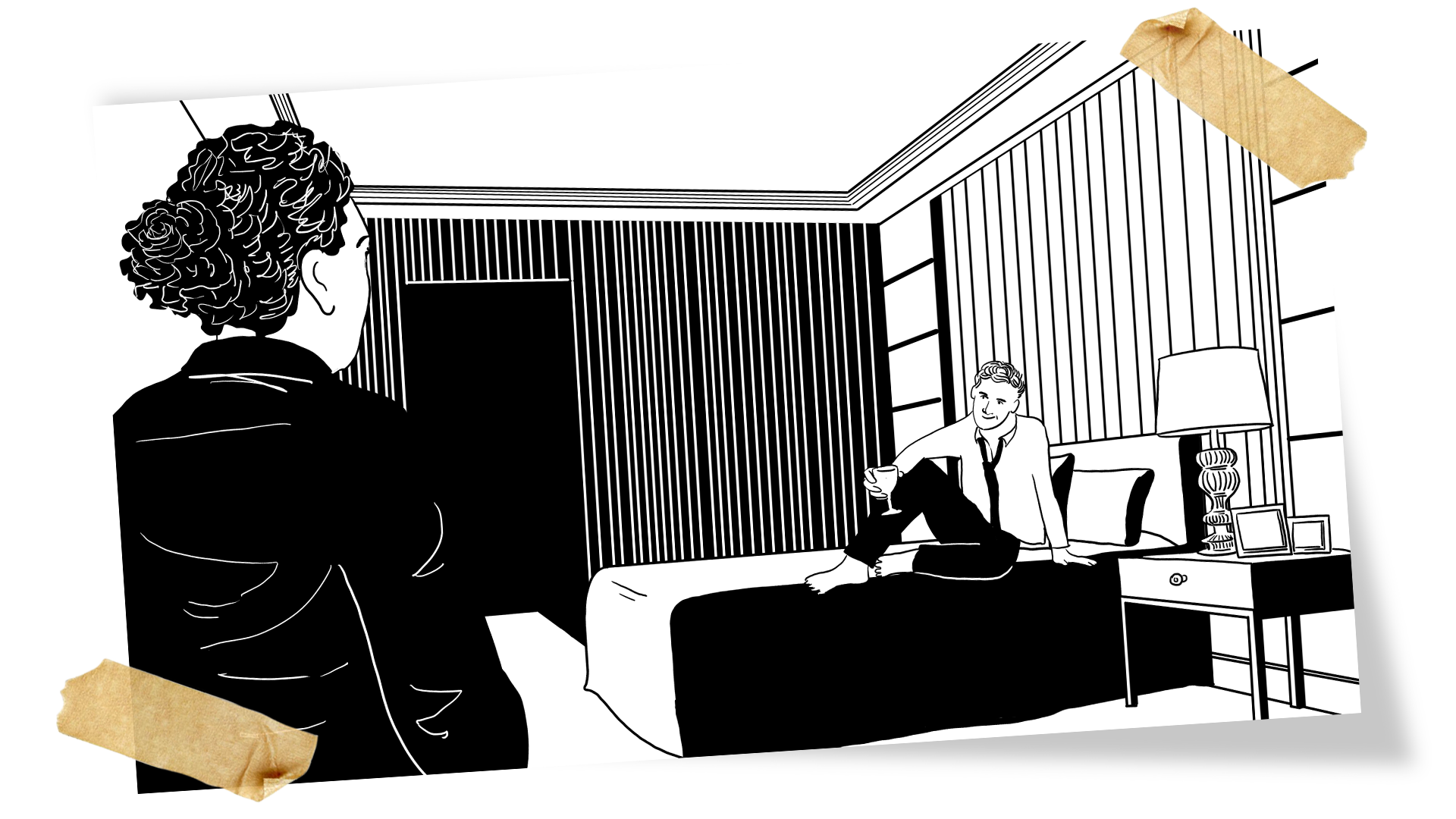 Un trait simple
Style stayed in black and white. It became rather realistic (a comic-book realism), keeping the simple and fast side that reminds a little of the animation I had made for srf-Rundschau (although this one was in color).