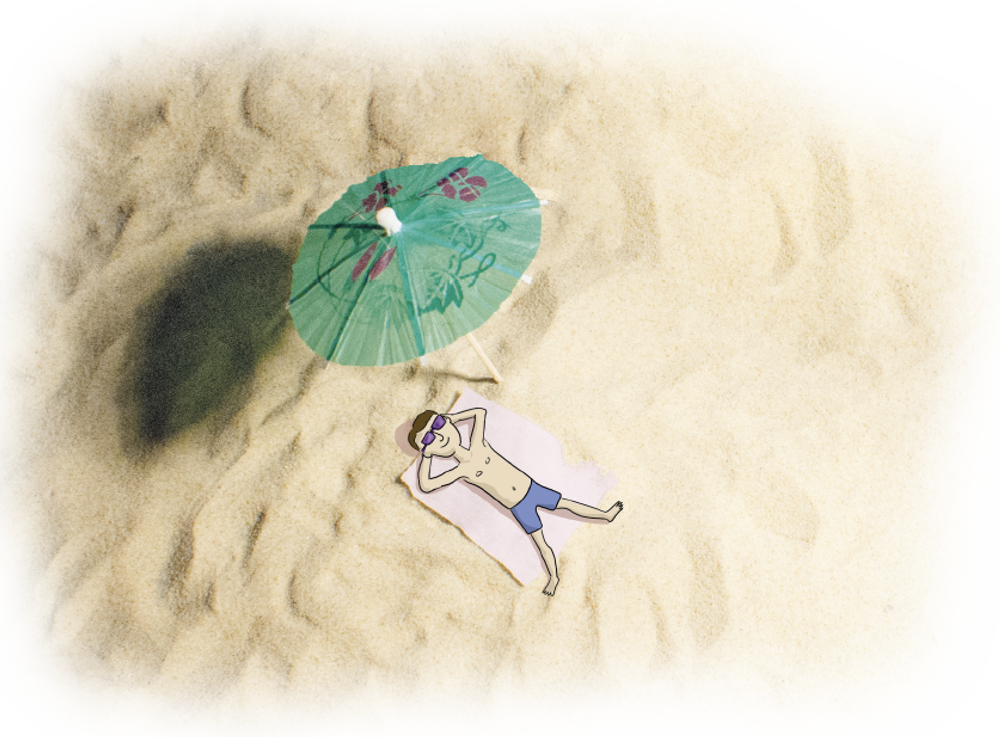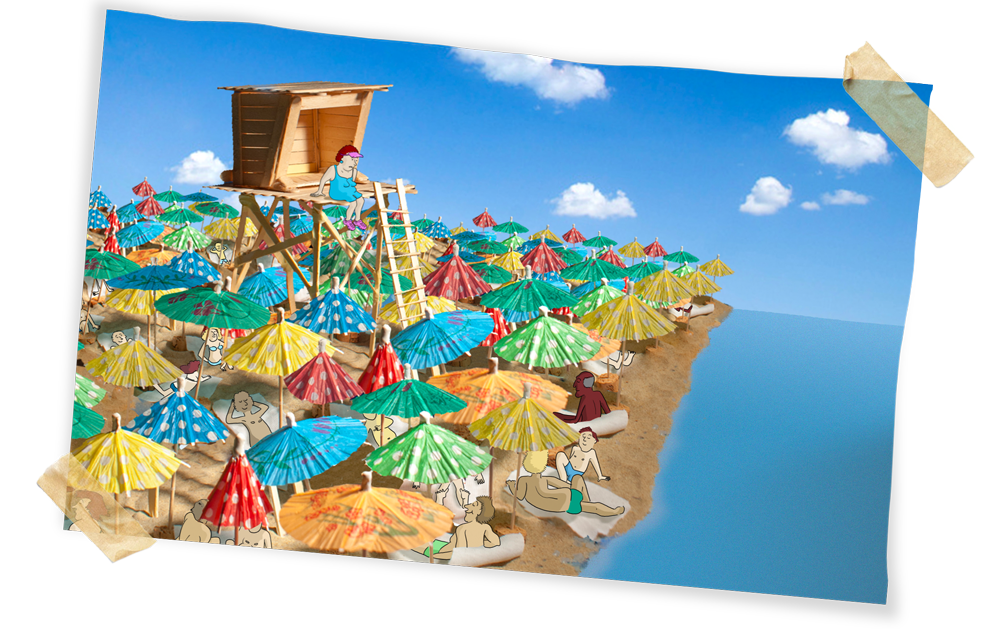 How the project started
The challenge of the movie was to introduce urbanism in a playful way launched by Espace Suisse, and the Federation Switzerland of urban planners (FSU). Under the leadership of Yvonne Urwyler of BHP Raumplan, they launched a call for tender to translate their idea into an animated film. The idea of representing this theme in the form of a beach metaphor seduced them.

Content of the movie
Each small scene refers to a problem related to urbanism. The poorly coordinated densification (with the man trying to lay down between the couple), villas areas (the owner and his tent), natural areas (the turtles), places of entertainment (ball games), Resources (ice cream stand) or specific features of land (Landslide). Sometimes complex issues had to be presented in the simplest possible way as the problem of the cost of apartments for young families (with sometimes too large apartments for seniors whose children left and sometimes too small apartments for their children). This one is presented with the metaphor of picnic cover that symbolizes an apartment. While it is not always easy to spot all the themes mentioned, the film aims to make fun before the explanations that can be made with stops on images. It causes discussion more than it has a purely educational vocation. A complete explanation sheet is also available on the webpage of Densipedia (in German and French)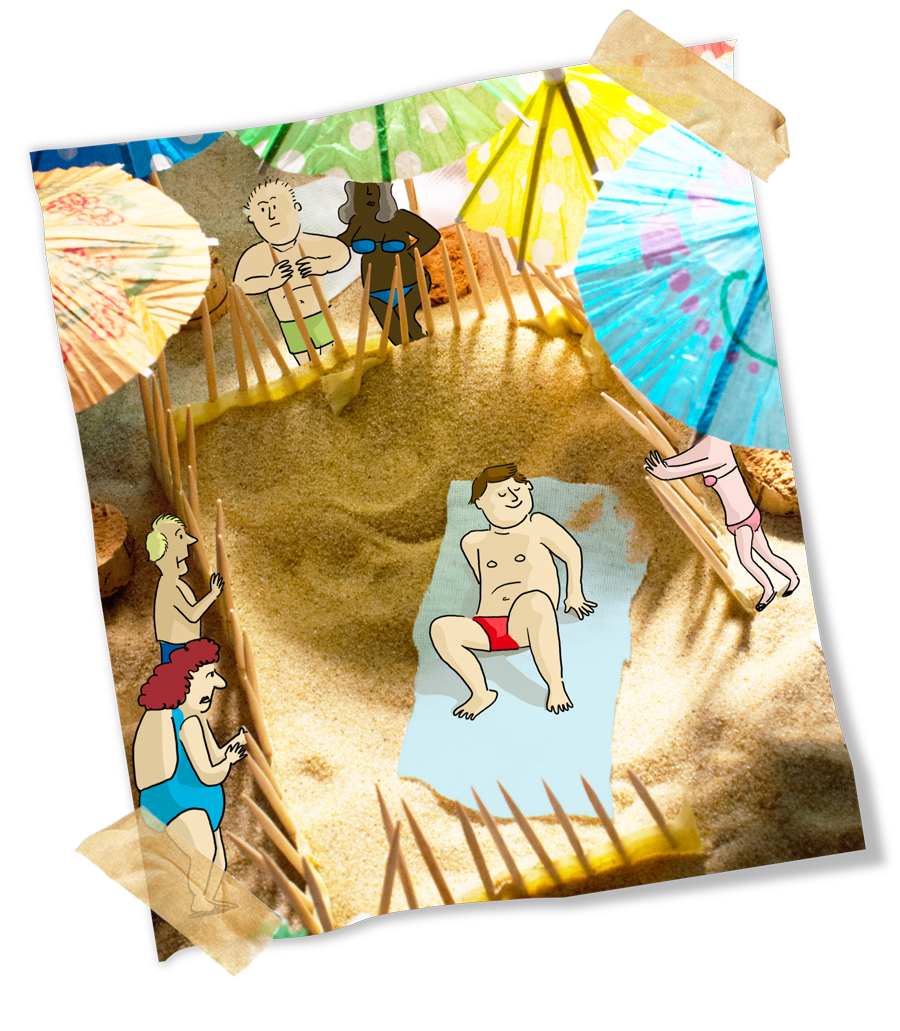 Goals of the film
The film is intended for people who want to understand the issues of urbanism and specially to city administrations. The main message of the film is the dialogue to be established in order to achieve the acceptance of a consistent urban development in the municipalities. For this, the figure of the lifeguard – who figuratively represents the communal authorities – adopt a surveillance position from the top of her tower. She then goes down to the population and even invites them to go up so that they can also have the overall view. The message is to have a communication that is not vertical, but that the position of supervision of the whole is a position to share with the inhabitants.