We made this film during our compositing lessons in Nuke in 2015. Wasserturm is a typical chinese tourist video with a non-typical twist. The film has been selected for the upcoming film makers festival 2015 in Lucerne (CH) as well as at one minute film festival, Aarau in 2016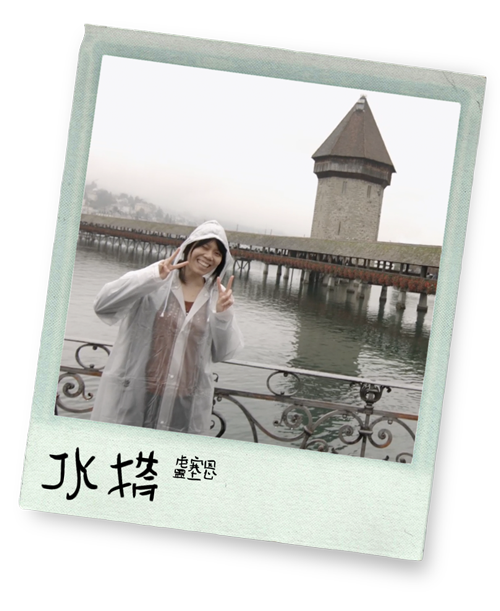 Compositing with Nuke
Jonas Habermacher, Salomé Luder and I have realised this movie Nuke course at the lucerne university of applied sciences and art. We filmed the scene with a black magic camera: Kitty and Kevin, two student from the first year played for us. After we did the tracking (so we had the same camera animation between the real camera and the one in maya), we were able to work at the same time on different aspects of the film.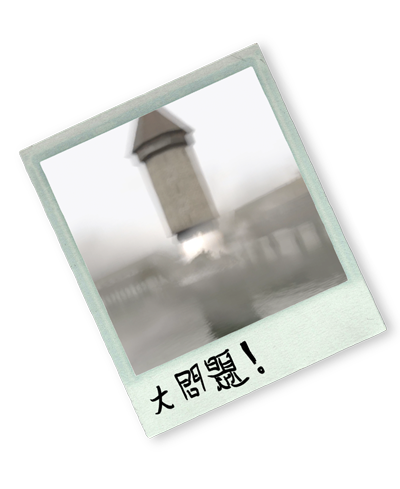 How we worked on parallel…
Salomé did the VFX in maya that includes the smoke, particle and fire effects. Meanwhile I did the models of the tower and the bridge and animated the bridge collapsing with a cloth simulation on maya. Jonas edited the video in order to erase the bridge and did the final compositing with the bridge falling in the water,additional water effects, Salomé's effects etc.

Rainy day, lucky day !
At the beginning, we were very disappointed to be forced to shoot our movie in a rainy day. But in fact we were very lucky: it was more easy to erase the bridge, we "just" had to re-draw the road-bridge behind the wood-bridge, without the mountains. The texture of the bridge is a projection from the movie, we didn't used any HDRI. Thanks to this project, we had the opportunity to do another project: the Tramhüsli.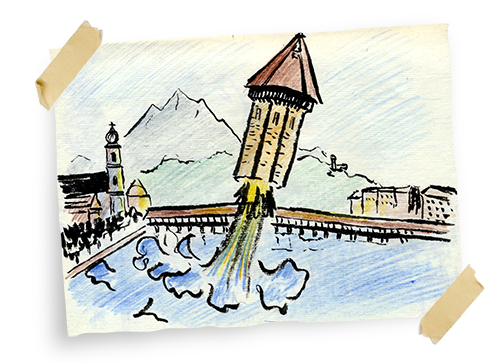 .